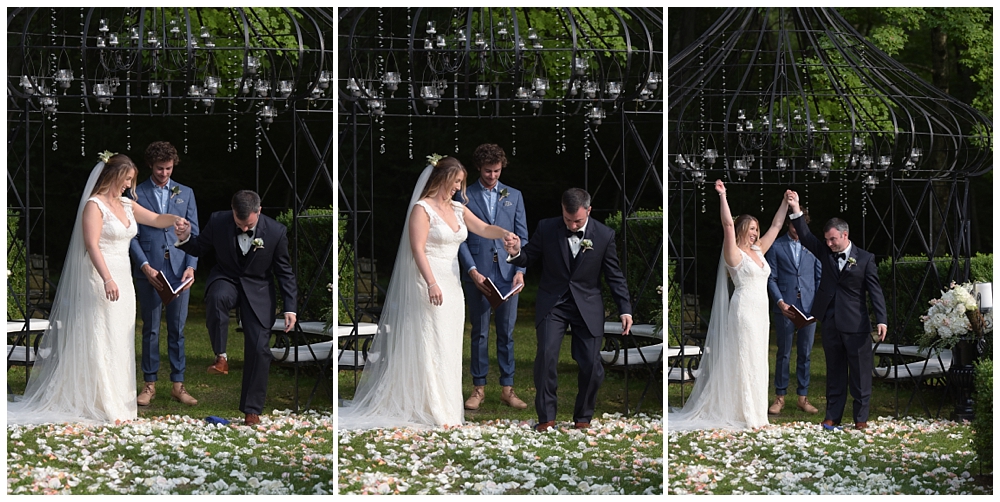 Lord Thompson & His Manor – The Wedding for Megan and Josh
Most of the time, I come into writing my posts with thoughts on how I can do the day justice, with some words and my photos. And while photos can say 1000 words, and my words, well…. The way I ramble on can be a few thousand words… I'm truly unsure I can do this wedding justice. It was, pretty much, perfect. There was a delay in the day when a transportation shuttle didn't do any transporting but I guess there needed to be a slow down somewhere in the day. Because it surely didn't happen anywhere else, because every other part of this day…. S-P-E-C-T-A-C-U-L-A-R!!!! Seriously.
Even when the shuttle didn't do the shuttling, Ted and Danielle orchestrated transportation and made it happen as quick as they could… Plus, every, EVERY wedding has been late this year with some part so why stop that trend… GRRRRR………
Really though, even Megan calls it perfectly – "Josh and I had the most perfect day. From the weather to the most amazing venue ever to the most amazing staff ever (Ted, Danielle, Kate), to the music and the endless food and to you-for being so fun and creative and organized the day of and we are already blown away with the few pictures you have posted. I could go on forever about how awesome the day was-it was truly a fairytale for us and the best start to the rest of our lives together :)"
Since nothing I write will really do this wedding the justice it needs, the photos will have to do the speaking here, I'll keep it short. And long story short, these two met while drunk on a beach at spring break!!! "Cancun #Springbreakshulmans" (okay, they were NOT drunk… but from what I heard, they did talk hours into the evening…)
From there, I think they both knew they were in this for the long haul… From spring break to the moment when they saw each other during the first look which was simply magical… Their family watching from the balconies of the Manor. Tears on everyones faces… Gosh these moments. It also happens to be Megan's top one. "Our first look-will never forget that moment when we saw each other and both just started crying (expected for josh but not for me ? "…
The ceremony, so sweet. All the guests made it there with enough time to mingle and the person marrying them, someone who has been in Josh's life since growing up. That helped make one of the most important pieces of the day come together "The ceremony. Having one of Josh's best friends from growing up marry us and his other 2 friends play our ceremony music with our family and friends by our side as we shared the vows we wrote together was just beyond special."
From here… They have some big plans… Megan might have a couple more that Josh doesn't know about "hopefully travel the world ( in-between grad school for me and campaigns for josh) then eventually have some kiddos and hopefully more bulldogs…but shhh josh doesn't know that part of it yet!" 
But I guess he does now. ?
Lord Thompson Manor
Djae Melee (Jason Palermo),
Band: Uninvited Wilson
Danny Kash Cinema
Jackie at lord thompson manor
Priscilla Mawson
Badgley Mischka
Rebecca Schoneveld from Everthine boutique, veil by Sara Gabriel from Everthine boutique
lace on bouquet from my mom's wedding veil, rings wrapped in my grandmother's handkerchief
A little something bakery
wedding bands from Becker's
Bonardi's