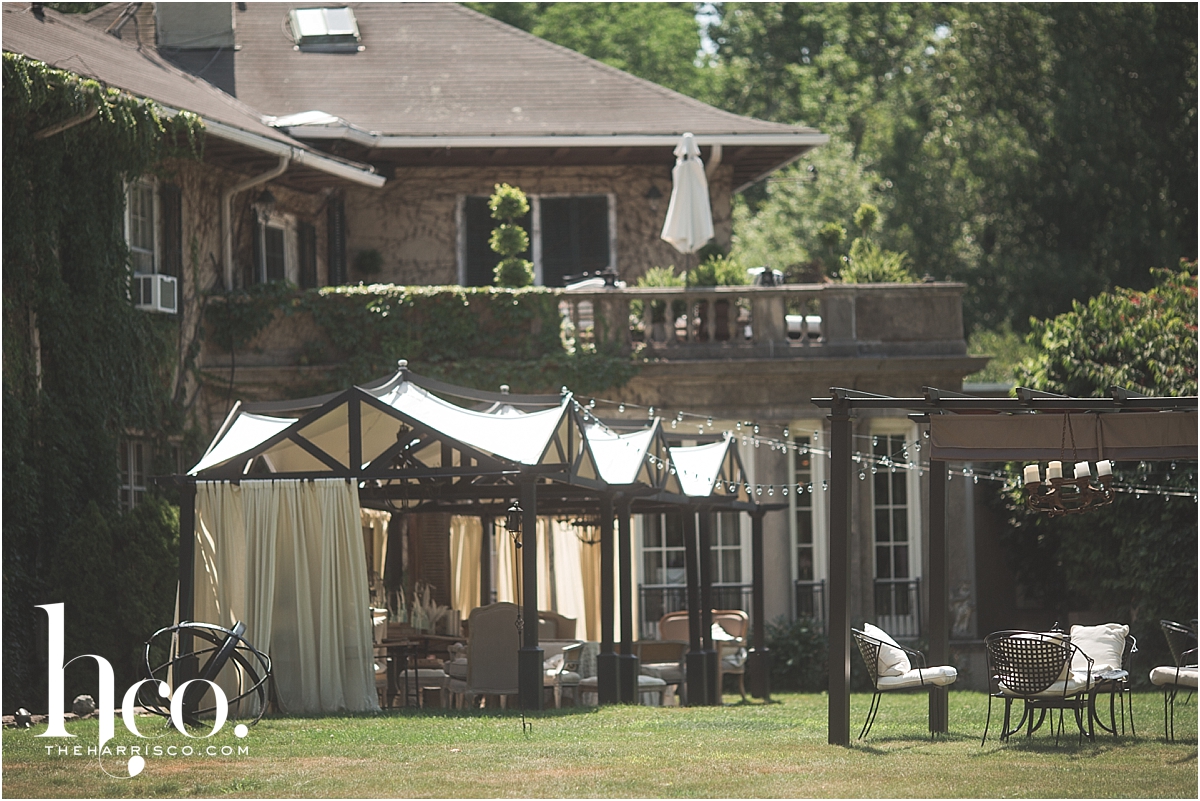 LORD THOMPSON MANOR | KAT & BRIAN
Every time we post a blog of Lord Thompson Manor, we fall in love all over again.  This truly is a magical place.  Jackie & Andrew (the owners) and Ted (your on-site personal attendant) are some of the most spectacular people we've ever met.   When Kat & Brian, who found LTM on our blog, reach out to say they had booked the Manor, we were ecstatic.  We knew it would be an epic collaboration.  Together, Kat & Brian are perfect for one another because he's caring and easy going and she is passionate and enthusiastic.  Kat doesn't shy from going over the top and Brian is quick to reel her in (sounds like they've been married for years already!!)  Between myself, Jackie, and Kat I'd say we took this one to a whole new level.
Have you seen the new back patio at the Manor? The use this space for rehearsal dinners (where everything is on-site) so you can relax, enjoy your evening, and your guests dont have to worry about traveling!
With bright purple and magenta flowers, those doors never looked so welcoming!
AH! THE DRESS.  I'm pretty sure it weighed more than her!
Hints of purple everywhere.
We were running just a tad behind with the morning hair & make-up, I was trying to move quickly so we could get her to the first look on time when Kat told me, "I've been waiting my entire life for these bridal solo shots, Brian can wait a few extra minutes".  It was at that moment, for the first time, I had wished I was the one marrying her.  ?  #perfectbride
The handsome men!!
One of the most emotional first looks we've ever witnessed!
The veil, the dress, the light, I love it all!
A stunning bride!!
These two had us giggling the whole night- it was the first time they had met!! (Be sure to book The Harris Co. when you get engaged guys!! ?
The ceremony setting was out of a fairtale.
Yes, purple everything- even champagne!
Killer end of the night shot!
Thank you to Kat & Brian for making this one of the most memorable events of the season.  Kat- I'm so grateful for allowing me to take complete creative freedom and Brian- thanks for putting up with me all day ? I hope it was worth it!!
xoxo Makayla Jade