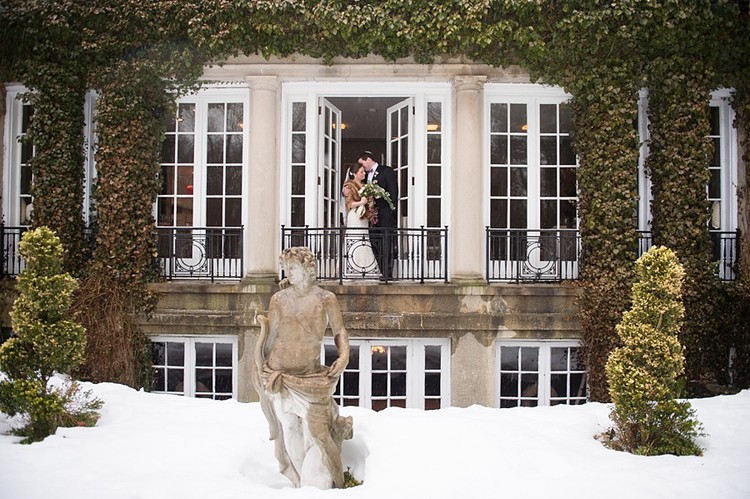 LORD THOMPSON MANOR: THOMPSON, CT: MELISSA & RUSSELL'S WEDDING
When they were both undergrads together at Duke University, Melissa had thought she knew Russell. He was a frat guy, she thought, not serious. Then, two months before she graduated, Russell offered to walk her home from the bar where they had both happened to be. On that walk home, they talked. They talked about a number of things but when Russell told Melissa about his favorite violin concerto, he spoke about it so eloquently that Melissa felt as though she was finally seeing Russell for the very first time. In that moment, she saw the man he truly was; everything he could be. Most importantly, she knew that this was a man she wanted to get to know better.
When they became a couple, Melissa came to know that Russell was, in fact, very serious – especially when in came to a future with her. On their wedding day, their Rabbi shared the gorgeous words that Russell wrote to Melissa, explaining how he felt about her and the life he pictured that they would share. Russell wrote that his deepest dreams are of growing old with Melissa. That when he looks into the mirror decades into the future and sees a wrinkled face, he will see those lines as a result of good work, of a life well lived, like the hands of a skilled carpenter.  As the Rabbi read the words, Melissa and Russell held hands and stared into each other's eyes. It's safe to say that everyone else in the room, reached for their own tissues at that moment.
There's no doubt that Melissa and Russell will live that life. That they will, years into the future, still look into each other's eyes the way they did on their wedding day. Because, from the moment they first got to know each other, they have felt comfortable sharing their dreams and being themselves. And that is the very best recipe for a happy life together.